Roger&Gallet
Digital campaign
2013
Brief
Roger&Gallet collaborates with the illustrator Bertrand de Miollis to create POS advertising, he created for the brand "La Petite Parisienne", a young fresh & french parisian woman. The brand asks us to write her story.
Our idea
We imagined a campaign with 3 animated videos where "La Petite Parisienne" is the trigger and gives life to the Parisian landscapes she crosses. She is the one who enlivens and refreshes the city.
We created an integrated game in Facebook to catch the customers attention. Offering them the opportunity to play with the character and share the coolness with their friends.
---
Website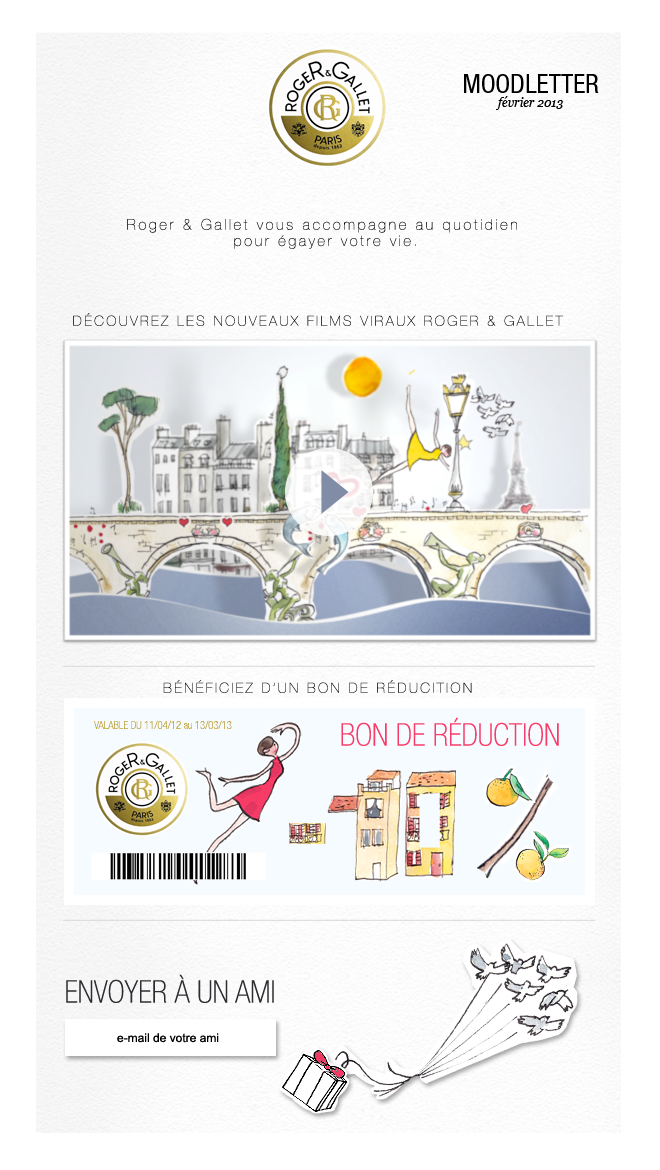 ---
---
Art Director
at Zorba Paris
for Roger&Gallet
Zorba Paris Credit List

Creative Director: Nans Noiron
Director: Gaël Jacquemin
Character Animation: André Pereira
Illustrator: Bertrand De Miollis